Principal Joe Smith says, "Our vision is student success and our mission is to provide quality programming choices and support to students of families who are seeking an alternative to conventional education and are interested in nature-inspired programming."
He continues, "Not all children find success learning the same way. That is why there are so many different programs of choice offered in Alberta. LYNX students like to move. Being stuck in rows of desks is not for them. Our focus is to provide a stimulating nature-inspired learning program which supports each student's social/emotional, physical and cognitive development. We offer an experiential learning opportunity that connects children and students with their natural world by being immersed in their local environment."
"Our goal is to support and nurture the students as well as our own natural desire to be lifelong learners while also being connected to the natural world we live in. We are committed to the families we serve, providing support and encouragement."
This innovative program combines teacher-directed online instruction in the core subjects of Math and English Language Arts (following the Alberta Program of Studies) withthe balance of programming offered out of doors.. For example, we explore the Weaselhead in Calgary and the Bow River Valley in Cochrane to learn science, social studies, art and physical education by going on walks through a subalpine forest, taking water samples from rivers, engaging actively with local politicians and meeting artists and musicians.
"Learning is achieved through the following pedagogical approaches: inquiry based learning, experiential learning, play based, place based and learning within a community," says Smith.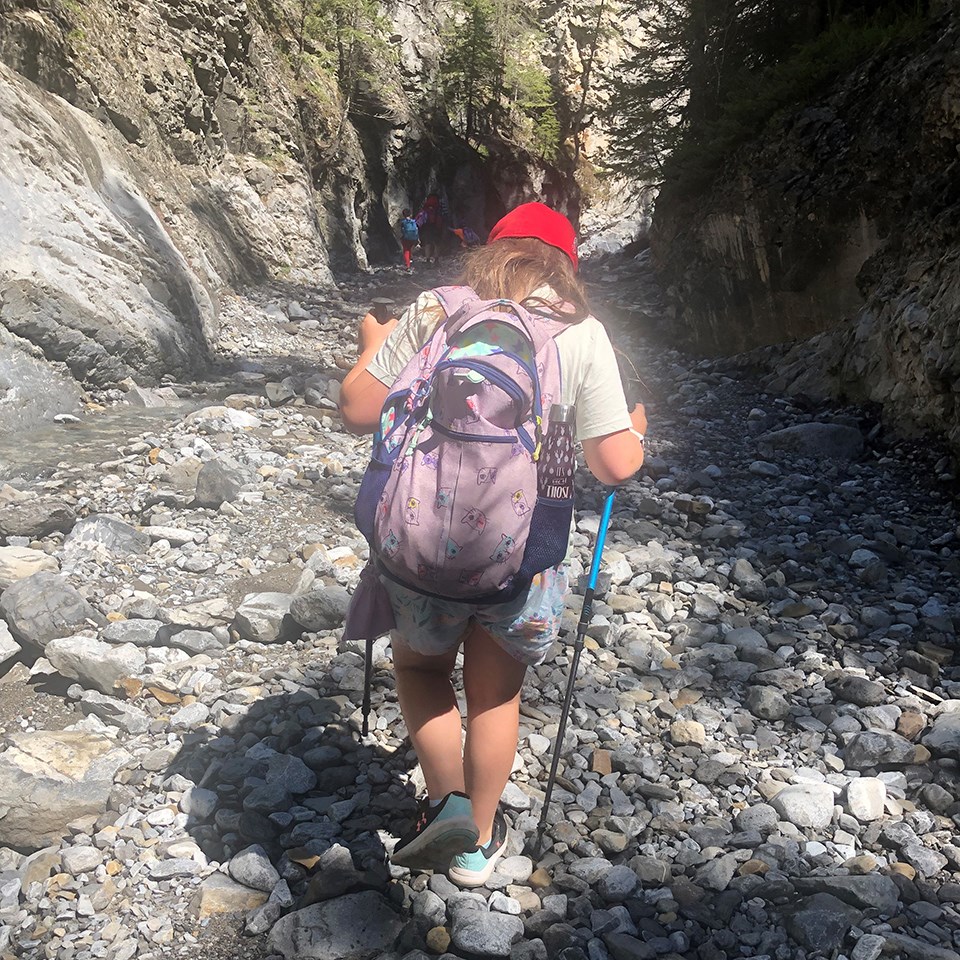 This method has proven to be very effective in a short period of time. Smith explains, "We began our LYNX program in Canmore with 7 junior high students in the fall of 2020. Last year we expanded our program to include ECS to grade 9, offering programs in Weaselhead in Calgary and another location in Cochrane. We had 23 students registered in that year. To start off the 2022 school year, we have 47 LYNX students registered. Our students are happy, healthy, and learning."
LYNX is unique in that it is the only school that offers an education outdoors. It's not outdoor education, rather the Grades 1-9 program of studies that your child would have received at their local school in a hybrid way. The choice is yours: part in school, part online, part home schooled, part in the great outdoors. You get to decide what programming choices are best for your child and family.
Is LYNX right for your family? This program is a good fit for:
• Students who enjoy being outside and can function in outdoor temperatures
• Students with average or higher academic ability
• Students who excel with hands-on or kinesthetic learning
• Students who need to move their bodies
• Students with average physical abilities
• Students who are interested in their environment
• Students with mild/moderate learning challenges
• Students who are distractible such as those with ADD & ADHD
Smith concludes: "Our students enjoy coming to school every day because they are actively learning in the real world. Their environment offers the hands-on experience that helps to make learning meaningful and consolidates their learning. They run, play and hike as they experience new adventures daily. When you enjoy what you are doing, the learning happens naturally."
If you are interested in LYNX and would like to know more, or apply, visit our website or contact Smith directly at 403-680-5124 or jsmith@thirdschools.ca.